The Yan-kit So Memorial Award for Asian Food Writers Presents
2013 Award Winner Mirabelle Lý Eliot
In conversation with Fuchsia Dunlop
Mirabelle Lý Eliot was selected by the judging panel after they were enchanted by her proposal The Vegetarian Vietnamese: Food from the Jade Cave. Mirabelle undertook her research trip last year and returns to Asia House to tell us about her findings.
She will unfold the pages of her food journal and show a range of photographs taken by Luke Walker from her colourful and fascinating journey. From 'chay' (vegan) restaurants run by Buddhist nuns, to home chefs and street stall cooks, Mirabelle has learnt so much from so many who generously opened up their kitchens and shared their knowledge.
The 2014 Yan-kit So Memorial Award will also be announced at this event. This award gives aspiring cookery book writers the chance to win £2,500 and an opportunity to travel to Asia and research recipes and ideas. An application form and more details about how to enter can be found on our website here. 
Mirabelle Lý Eliot is a writer, whose special interest in food developed when she became a vegetarian and had to start adapting Vietnamese dishes inherited from her grandparents who left Saigon in the 1950s to settle in Marseille. Whilst studying for her BA in English Literature at King's College London, she became interested in feminist and post-colonial writing and now reviews East Asian cinema and literature for the F-Word. She is interested in how food can become a vehicle for re-examining ancestry when language has been lost, and the generous Yan-kit So Award became the perfect opportunity to begin this research.
Fuchsia Dunlop, cook, food writer and broadcaster, was mentored by Yan-kit So when she embarked on her first publication Sichuan Cookery. Fuchsia now has four award-winning and critically acclaimed books to her name including Every Grain of Rice: Simple Chinese Home Cooking; Shark's Fin and Sichuan Pepper: A Sweet-Sour Memoir of Eating in China; and Revolutionary Chinese Cookbook. Fuchsia is a Yan-kit So Award judge alongside David Thompson and Carol Michaelson.
To read Mirabelle's account of her trip around Vietnam in November and hear about the wonderful food she witnessed in homes, streetstalls and Buddhist pagodas click here. 
Mirabelle Lý Elliot's own blog page can be found here: thejadecave.wordpress.com
Reception generously sponsored by Paul Bloomfield Catering.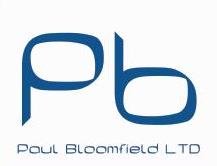 Tickets include some sample tastings from Mirabelle's recipes and a glass of wine.